GRTC Leadership Transition
The GRTC announces the transition of its over 25 years of leadership by Jeff Esko and Ajit Varki to its new Co-Directors, Kamil Godula and Amanda Lewis.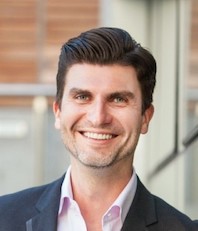 Kamil Godula, PhD
Associate Professor
Chemistry and Biochemistry
Born and raised in the Czech Republic, Kamil came to the US to pursue his graduate education in chemical synthesis. He received the Alfred Bader Fellowship to pursue his PhD degree at Columbia University in the laboratory of Prof. Dalibor Sames, where his work focused on exploiting the unique reactivities of transition metals to streamline the construction of complex organic compounds with unique biological activities.

As a postdoctoral fellow in the labs of Prof. Carolyn Bertozzi at UC Berkley and the Molecular Foundry at the Lawrence Berkeley National Laboratory, his research merged concepts of synthetic chemistry, anomaterials, and chemical biology to develop new tools to study the interactions and functions of glycans in cancer development and spreading.

Kamil joined UC San Diego in 2013. His research program is aimed at developing chemical methods for engineering the composition and biophysical properties of the glycocalyx of living cells to control their interactions with biochemical cues, signaling and differentiation. His research team has generated new analytical tools to study host glycan-pathogen interactions. Prof. Godula has been particularly active in developing new educational activities to more effectively introduce undergraduate and graduate students to glycans and the concepts of glycoscience. Through numerous research and training collaborations, he has been building bridges between physical sciences and the health sciences and engineering communities on campus. He has been recognized by a number of awards, including the NIH Pathway to Independence (K99) and NIH Director's New Innovator (DP2) awards. He was named Alfred P. Sloan Fellow, Cottrell Scholar, Scialog Fellow, and a New Investigator by the Division of Organic Chemistry and Division Polymeric Materials, Science and Engineering of the American Chemical Society.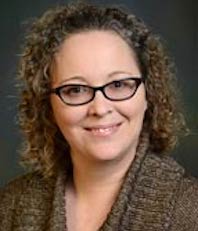 Amanda Lewis, PhD
Professor
Obstetrics, Gynecology & Reproductive Sciences
Mandy received her Ph.D. in Biological Sciences at UC San Diego where she studied the biochemical and genetic basis of capsular polysaccharide modifications in the neonatal pathogen Group B Streptococcus and was awarded the Kamen Prize for the most outstanding dissertation in biology and chemistry in 2006. She remained at UC San Diego for postdoctoral training at the intersection of glycobiology and bacterial pathogenesis, becoming a University of California President's Postdoctoral Fellow and a Giannini Foundation Postdoctoral Fellow.

She started her own lab at Washington University School of Medicine in St. Louis in 2009, striking out in new research directions to connect glycobiology and women's health. Since then, her research on sialic acid biology and urogenital pathogenesis has been recognized by faculty career awards from the American Heart Association, the March of Dimes, the International Glycoconjugate Organization and the Burroughs Wellcome Fund.

Most recently, Mandy was an Associate Professor in the departments of Molecular Microbiology and Obstetrics and Gynecology and was recognized as a Distinguished Investigator at Washington University.

In addition to her scientific endeavors, Dr. Lewis has served in numerous capacities of mentorship and service to the scientific community in local, regional, national, and international settings.

Mandy joined the UC San Diego faculty and the GRTC in July 2020. As a Professor in the Department of Ob/Gyn and Reproductive Sciences, she will continue her groundbreaking work to understand the biological basis of host-microbe and microbe-microbe relationships within the vaginal microbiome and in particular, how the biology of glycans underpin these relationships.